How to Set Up Hogwasher to Connect to NewsDemon Servers
Download the latest version of Hogwasher from the Hogwsher website. Please note that Hogwasher is trial-ware, so you'll need to purchase a serial number if you want to continue using for more than 30 days.
Install Hogwasher software. During install, take default settings unless you know would like to specially configure.
Start Hogwasher. When you first open Hogwasher you'll see a dialog asking if you want to enter a serial number of start a trial. Just click continue to start the free trial.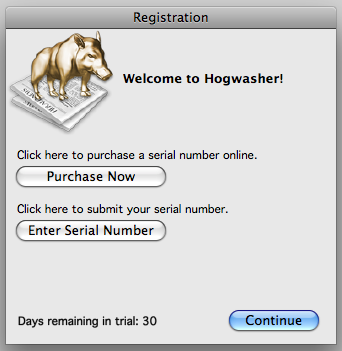 This is what the Hogwasher home screen looks like. You have your subscribed groups on the left and your conneciton status in the window on the right.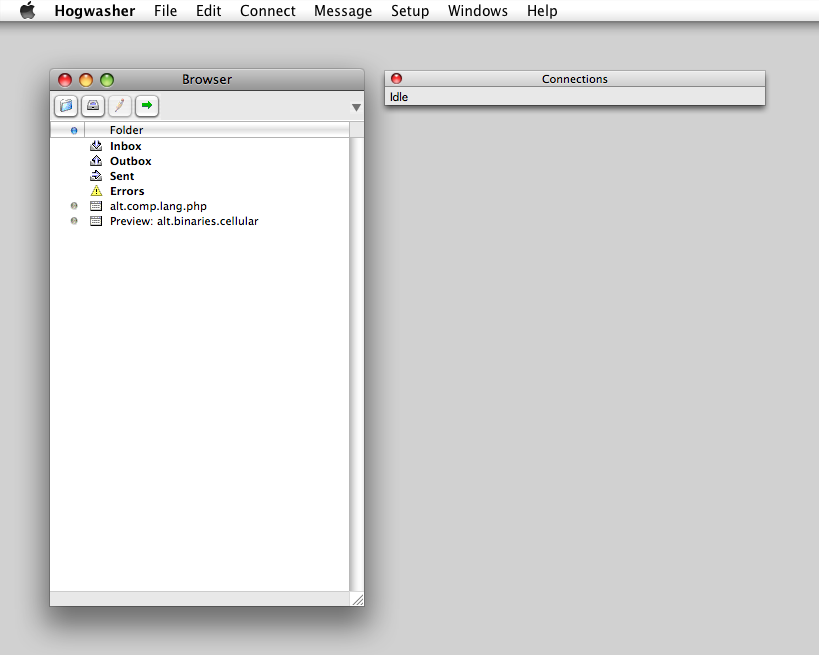 Next you will need to enter your account details in the Hogwasher Account screen. You will need to set up a new News account to be able to connect to NewsDemon.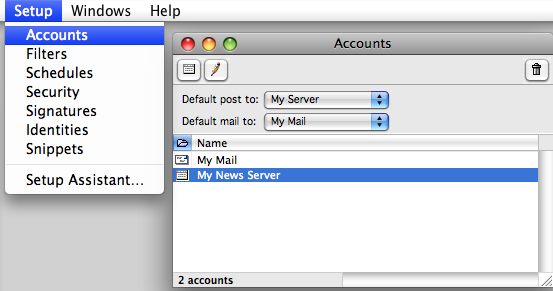 For:
Enter:
News Server:
A valid server from the home page in the member's area.
Account Name:
Enter the user ID you received from NewsDemon. This will be usually a 8-10 digit number for Economy Plans.

Please be sure to prefix with p if you're using a Premium or Premium SSL plan.

Password
Enter the password you received from NewsDemon
Next you will be able to download the list of groups and start subscribing to your favorite groups. Choose "Group List" from the Windows menu to access the groups.
You can right-click on any group name to subscribe to the group. You can filter the groups by name using the filter control at the top of the group list.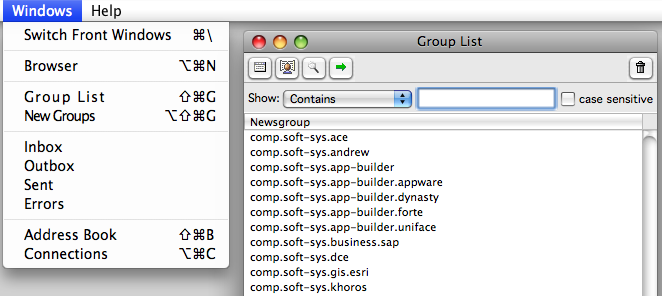 Now you can open any of your subscribed groups by double-clicking it's name in the subscribed groups list. You can see that messages are automatically threaded for you. Just double-click on any message to open.

Messages with binary attachments will appear like this when downloaded. All attachments will automatically be downloaded to the desktop.