U.S. and European News Server Farms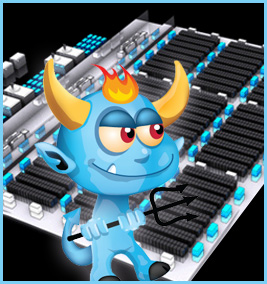 Connection speed for access to usenet newsgroups is dependent on your proximity to the newsgroup server you are connecting with. As a premium usenet newsgroup provider, Newsdemon allows you to simply choose the newsgroup servers closest to your location for the best possible usenet access and connection speeds! With direct peering connections between the U.K. and our European server farm, our U.K. customers will experience the same blazing fast speeds we offer our U.S. customers.
Where you are matters. We have a variety of server locations that ensure that the connection you receive from our services will maximize the available speed you have available through your ISP. By having servers located throughout the world, we can better serve you the customer wherever you are.
The farther you are from a server can drop the speed in which you are able to access, search and share information. As an example, if you are in the U.S. and the Usenet server is in the U.K., your connection could be far less than a U.K. user would receive. Because of this, we have servers spread throughout the world to make sure that we have servers near you to take advantage of the speed and retention we have to offer, which sets us apart from other usenet newsgroup providers.
If you are with Newsdemon.com and wish to check on the best available server ports that pertain to your location, you can check our Newsdemon Usenet Ports page for more information. You can also check your Newsgroup Member page for detailed instructions on how to set up the Newsdemon free newsreader provided for all of our customers.