What is WorldPay?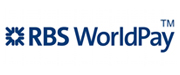 NewsDemon.com Newsgroups is proud to offer its customers a variety of online payment options for any subscription or packages.
WorldPay is a recognized secure online payment system that allows users to pay for services using a number of different currency options.
For NewsDemon.com Newsgroup members, Worldpay offers and handles payments through its 128 BIT SSL encrypted system. A division of the Royal Bank of Scotland, the fifth biggest bank group in the world, WorldPay is one of the most trusted credit card processors worldwide.
Worldpay accepts Visa, MasterCard, Diners, American Express, JCB and other major credit cards. Also included are a number of debit cards and local payments schemes such as Mestro, Laser, Electron and more.
WorlPay only processes payments for NewsDemon.com Newsgroup customers online and neither holds or retains information regarding the goods or services purchased.